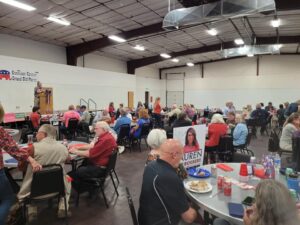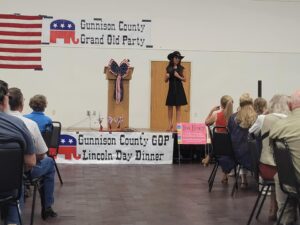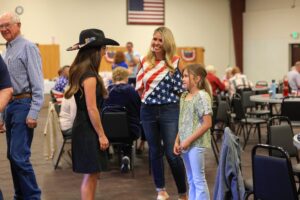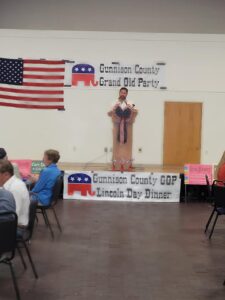 A crowd of 100+ had an enjoyable evening Saturday night eating 5B's Barbeque while listening to CD3 candidates & GWSD school board candidates, Cori Dobson, Lisa Henry & Greg Kruthaupt.
CD3 State Board of Education Representive, Stephen Varela also joined us.
Congresswoman Lauren Boebert was the highlight of the evening, sharing the accomplishments of her excellent work for CD3 & all of Colorado this past year.