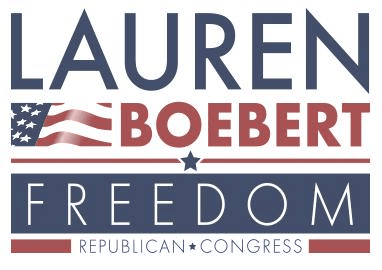 FOR IMMEDIATE RELEASE                                                              July 14, 2023
Contact: Press@LaurenForColorado.com
CONGRESSWOMAN LAUREN BOEBERT GETS PUEBLO JOBS ACT PASSED, VOTES YES ON NDAA TO GIVE PAY RAISE TO TROOPS
Congresswoman Lauren Boebert attained another major legislative win for the 3rd District of Colorado today with the passage of the Pueblo Jobs Act. The bill protects over 1,000 quality jobs in Pueblo County and supports our troops and veterans. This is the 3rd bill of Congresswoman Lauren Boebert's to pass the House this session.
The Act was part of the National Defense Authorization Act, which Congresswoman Lauren Boebert voted YES on and passed the House with bipartisan support.
The NDAA provides the military with their biggest pay raise in over two decades and directs billions in funding to support initiatives like new military childcare centers and reducing out-of-pocket moving expenses for military families.
"This is a major win for the Pueblo community and our military families and veterans in the 3rd District," Congresswoman Lauren Boebert said. "I am very proud to see my Pueblo Jobs Act and the NDAA passed by the House today and for our district to soon feel the results of this victory."
Her Democrat opponent, Adam Frisch, announced he would have voted NO on the NDAA and the Pueblo Jobs Act. With a NO vote, Frisch would have rejected the significant investment made into our military families and veterans in the 3rd District and also would have rejected legislation that invests in Pueblo and supports 1,000 Pueblo jobs.
"Veterans and voters of the 3rd District now know that the Frisch family business of abortions is more important to Aspen Adam than supporting quality jobs in Pueblo and supporting our Armed Forces," said Drew Sexton, campaign manager for Lauren Boebert for Congress.
Lauren Boebert is the Congresswoman for the U.S House of Representatives (CO-3). Learn more at LaurenForColorado.com
Donate at LaurenForColorado.com or text LAUREN to 22525.