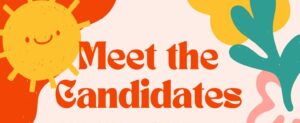 All Gunnison School Board candidates have been invited to participate in three forums to be broadcast live on 98.3 KEJJ-FM radio.
The next forum will be September 14, 6-8pm, broadcast live from the Fred Field Center, 275 S Spruce St, Gunnison.
Doors open at 5:30pm.
More seating available this time if you would like to join in person. Live broadcast can be heard on 98.3 FM KEJJ-FM radio, so please tune in!
Our final forum will be October 18, time & location to be determined.